Meet Our Team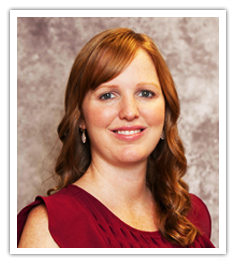 Dr. Alisha Senechal
Hello, and welcome to Senechal Family Chiropractic! My name is Dr. Alisha Senechal. It is truly and honor and privilege to get the opportunity to serve you and your loved ones on your journey toward reaching your ultimate health potential. You have probably noticed that our office is quite different than many other doctor's offices. Our goal is to not only be educators and health care providers, but to provide a sense of comfort and ease in knowing that we will treat you and your family as our own. In order to fully understand Chiropractic and it's importance to your family's health, I feel it necessary that you know who I am, where I come from, and the events that have shaped me into who I am today.

I guess I should start off saying that I grew up under Chiropractic Care. My Father and Uncle are both Chiropractors and I've been adjusted every since I was an infant. Now you may be thinking, "wow, an infant?…what possibly could a Chiropractor do for an infant?" Well, to start with, Chiropractic has been shown to help with ear infections, acid reflux, colic, asthma, torticollis, birth trauma, etc. Although, I never suffered from any of these conditions as a child I do credit Chiropractic care for preventing them from ever occurring. When your nervous system is functioning optimally, symptoms and disease should not exist. This is the very fundamental that Chiropractic care is based on. Chiropractic care throughout my childhood and adulthood has helped me recover quickly from sports injuries, falls, aches and pains from everyday stresses of life and physical stresses of work.

I can whole-heartedly say that Chiropractic has changed my life and my family's life. I am a healthier, happier person because of it and my goal is to share this passion with all families I encounter. As you can see, this passion is what has allowed me to follow those dreams and become a Chiropractor. It has also allowed me to meet and fall in love with my husband (who is also a Chiropractor) in graduate school down in Georgia. I am so privileged to have found such a loving, supportive, friend for life that I can share this passion with!

As you have learned, I believe Chiropractic is more than just for neck and back pain. I believe in preventative/wellness care for the entire family and hold a special place in my heart for pediatric and pregnancy care. I also believe spinal rehab is very important in maintaining a fully functioning spinal and nervous system.

The decision you made to walk into our doors, searching for something, I believe could be one of the most important decisions of your life! The reason I do what I do is for you and your family. I have chosen to dedicate my life to serve you, to help you achieve your health goals and to be with you every step along your journey. Welcome to your new life lived with the most optimal health you truly deserve!

Dr. Senechal was previously working in Plymouth at Integrative Health Chiropractic and before that with her father in Alabama. She is excited to have found a place close to home in South Lyon (where her and her husband reside) to open her practice.

During Graduate School Dr. Senechal furthered her education to receive her diplomate in Pediatric and Pregnancy Chiropractic. One of her passions is to help educate families on chiropractic and holistic health and to not only reduce symptoms but to enhance immunity and health overall. She strives to empower & educate her patients & the community to actively take part in their well-being& build a lifetime of optimal health & wellness!
Our Mission
Senechal Family Chiropractic's mission is to provide quality chiropractic care to families and individuals of all ages, especially pregnant women and children, to express greater degrees of life, function, health and well-being through enhanced spinal and neurological integrity, regardless of the presence or absence of symptoms or conditions.
Our Staff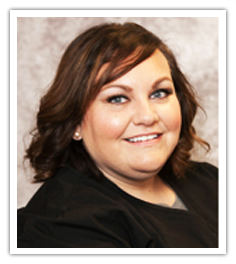 Nikki Glinski, NCMT
Massage Therapist
I want to start by thanking you for showing interest in Massage Therapy. Here is a little bit of information about myself and my background.
I am a Nationally Certified Massage Therapist and a graduate of Schoolcraft College's Massage Therapy program.
I completed an internship with the Detroit Demolition Semi-Pro football team, and have since worked with athletes ranging from Professional, to Olympic, to Collegiate, and even High school and Junior high levels.
I specialize in Sports, Deep Tissue, and Therapeutic Massage, but that doesn't mean that those are the only types of massages that I do.
I have a lot of people ask, "What can massage do for me?" Well, massage is the OLDEST therapy known to man, dating back as far as 2700 BC. The ancient Chinese, Greeks, and Romans used Massage Therapy to treat many ailments before western medicine became available. Today massage is used most commonly to decrease pain, increase range of motion and flexibility, improve sleep patterns, help manage anxiety and depression, ease headaches and migraines, boost your immune system, and even help with common PMS symptoms.
For additional information about the types of Massage offered at Senechal Family Chiropractic please click on the tab labeled Massage Therapy.
---